The newest chapter of Black Clover is nearly here! If you were wondering where William, the leader of the Golden Dawn was this chapter is for you. Plus the ultimate bad guy arrives, how will Asta and his gang handle this?
Read on to find everything you need to know for this upcoming chapter, from spoilers to release dates and more.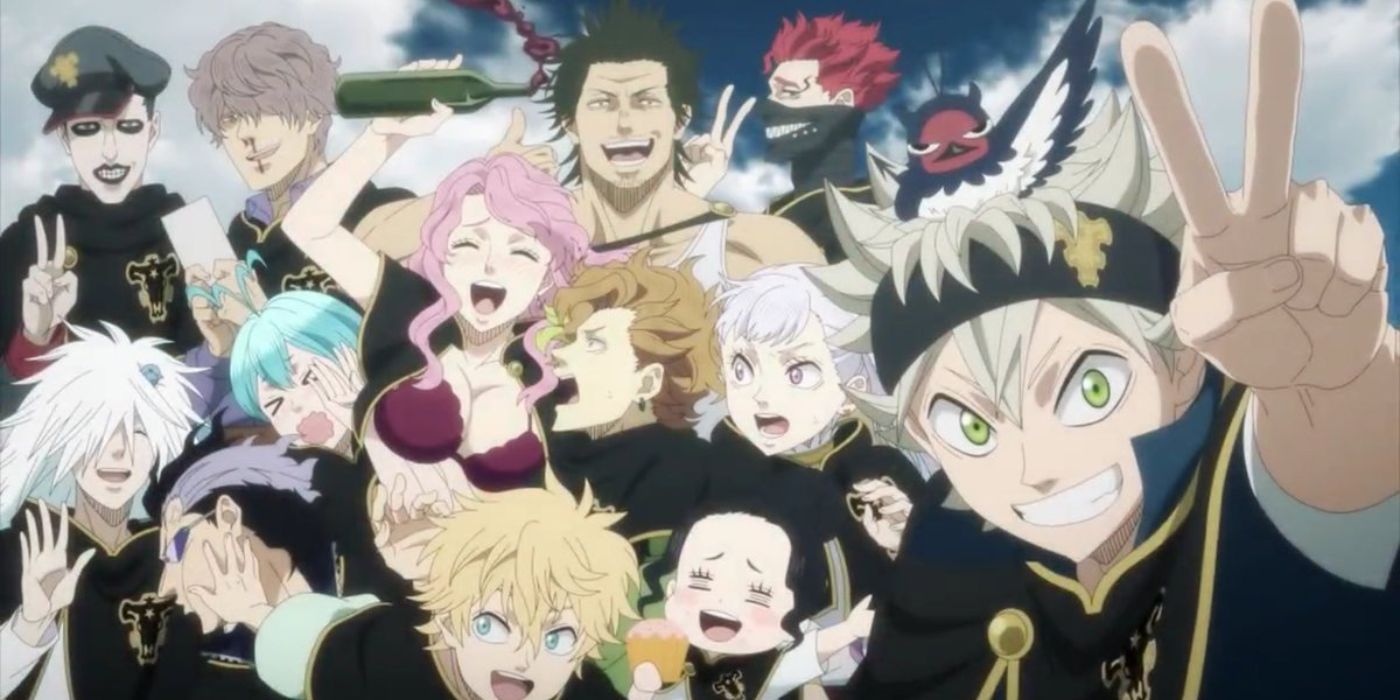 Chapter 313 Recap
Before we jump into spoilers for chapter 314 let's do a quick recap of what went down in the most recent chapter of the series.
In chapter 313, titled, 'Captain of the Black Bulls,' we get to see a lot of Yami's backstory through flashbacks he experiences while being used to open the gate.
The first flashback we see is a child, Yami stands to the side all alone as he recalls all the things people have said to him due to his dark magic. But this is all changed when he meets a young Julius, who accepts Yami since he is interested in all magic, no matter the type of user.
After this we see brief flashbacks of everyone who has made an impact on Yami's life, there are multiple younger captains, Nacht, and Morgen. Next, we see Nacht and Yami together at Morgen's grave where Yami tells Nacht about his new squadron and asks him to be the vice-captain.
The next flashback jumps over a couple of years to a more recent event, one we saw in chapter 260, of course, this flashback is going back to the last time we saw Yami as he got abducted by Zenon. We get to see as Yami says the exact line he told the Black Bulls all those chapters ago, "live the way you want to."
Finally, the flashbacks end right as the Black Bulls start yelling out Yami's name. When the captain wakes up, he sees a completely knocked out Morris and his entire squad altogether. Yami asks his squad if they really all like him that much, to which everyone responds that they do. To which Yami replies that he also likes them. In the final panel, we can see Nacht watching over his squad members as he comments that they're all messed up.
Chapter 314 Spoilers
Now that we are all caught up, let's dive right into chapter 314's spoilers. Warning, however, some raws for the upcoming chapter are already out so there are confirmed spoilers below, you have been warned.
Chapter 314 of Black Clover, titled, "Assembly", kicks off with a glimpse of what Mereoleona Vermillion has been doing these past couple of chapters. And that is taking down the huge enormous demon that was outside the palace. In fact, it is shown that Mereoleona overwhelms the demon before completely taking it down. The civilians of the Spade kingdom and the rebel soldiers are all very impressed with her.
Next, we jump to Langris and Patri, who are shown to be worried about William, since Yami has already been found. It is unclear if they manage to find and rescue William before or after this, but we then see a manifestation of Lucifero appear.
Lucifero thanks Morris for his hard work so far and then squeezes the little life left inside of him out. By doing this Lucifero is able to open the second gate of the underworld even faster. With the gate, now open powerful demons start pouring out. Before they can escape beyond his reach Lucifero uses his power to possess them all and clump them together with his small manifestation.
By doing this he essentially creates an enormous earthworm-looking devil that is created with all of the first and second gate demons. The Black Bulls immediately jump into action with multiple members casting spells at the now large demon. The chapter ends right as Black Bull's base, controlled by Henry punches the demon right in what seems to be its face.
Raw Scans
Raw scans of chapter 314 are not currently available at the time this article is being written. However, if any, do come out we will make sure to update this page.
Release Date
Black Clover chapter 314 is scheduled to release on Sunday, November 21st, alongside My Hero Academia and Jujutsu Kaisen, in this week's Weekly Shonen Jump issue.
As of the writing of this article, there have been no announced delays to the upcoming chapter. Meaning that the official English release of Black Clover will stick to the schedule and release on Sunday as usual. If there are any changes this post will be updated, so be sure to check back!
Where To Read
You can read Black Clover officially and for free on both Viz.com and Manga Plus. Please read the manga officially as it both supports the author and the series.
Let us know what you think of this latest chapter in the comments below. We will be back next week with even more Black Clover content so stay tuned till then.