After multiple amazing back-to-back full-page spreads last week, Black Clover is coming at us again with another superb chapter. Read on to find everything you need to know for Black Clover's 315th upcoming chapter, titled, 'Big Decisive Battle'. From spoilers to release dates and more, we have everything you need right here!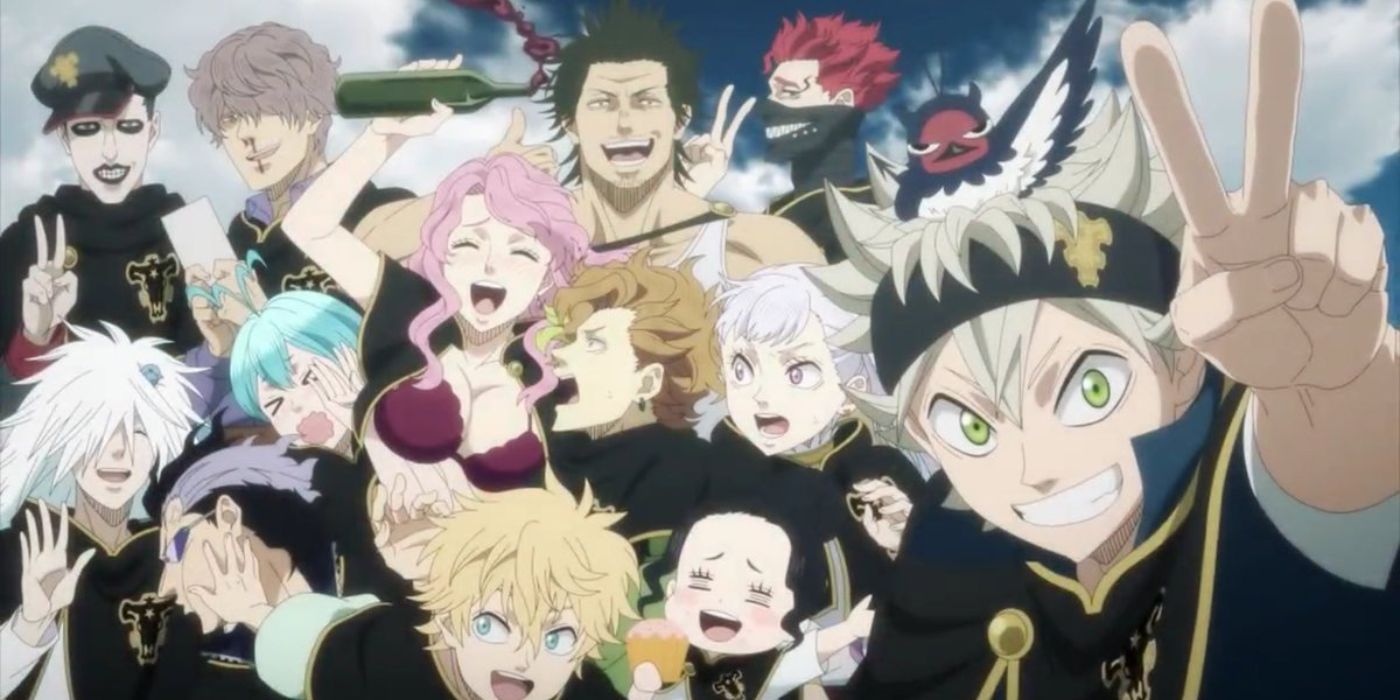 Chapter 314 Recap
In the previous chapter of Black Clover, titled, 'Aggregation,' we kicked off with a show of sheer power from Mereoleona Vermillion as she takes down one of the enormous devils completely by herself. In fact, not only did she take it down, she actually overpowered the creature, impressing many of the Spade Kingdom locals.
We then see some sweet reunions as other members of the kingdom of Clover arrive at where Yami and William are being held. However, the reunions are quickly cut short as Lucifero, the king of all devils uses his host's life to open the second gate to the underworld. Cutting off all reunions and stopping the rescue of the two captains.
Lucifero then brings together all of the devils that came out of the first and second levels and using his power over them creates an enormous monster manifestation for himself to control. A manifestation made of every other devil on the battlefield. The Black Bulls quickly respond by launching some of their signature spells such as fate manipulation, mirror multiplication, magic power recovery, and material metamorphosis.
With all those spells working in unison, the Bulls manage to create a super-sized version of their bull base to fight Lucifero at his size.
Chapter 315 Spoilers
Now that we are all caught up, let's dive right into chapter 314's spoilers. Warning, however, some raws for the upcoming chapter are already out so there are confirmed spoilers below, you have been warned.
Chapter 315, titled, 'Big Decisive Battle,' continues the fight between Lucifero's enormous leech body and the Black Bulls, and their huge mecha base. What's even crazier is that Yūki Tabata the creator of this series again has multiple double-page spreads, back-to-back.
As mentioned, this chapter continues with the Lucifero vs. Black Bulls fight, but we also do learn some information about Lucifero from the Black Bulls head devil expert Nacht! While watching the Black Bulls struggling to keep up with Lucifero, Nacht monologues about the king of all devils.
The first thing Nacht realizes is that this isn't Lucifero's actual manifestation, it's just something he barely managed to force. Meaning that this manifestation of Lucifero is much weaker than the original. But if Lucifero can continue to keep the gate open, as he is doing right now, he will be fully manifested. Knowing that they must avoid that of all costs Nacht crafts a plan, since captains Vengeance and Yami are the core of this manifestation rescuing those two should stop Lucifero's manifestation from completing.
Nacht knows that this plan can work, but there is one major problem. Though incomplete Lucifero is still incredibly strong, as we see in his fight against the Black Bulls. It is shown that the Black Bull members are starting to slip up, Gordon is now having difficulty absorbing all the curse energy that Lucifero is giving off, Rouge and Vanessa are having trouble just protecting a piece of the base, while Charmy is running out of magic supply food.
Though they are struggling all the Black Bull members pull through as they all think that it will be alright, they will only have to hold out a little longer, since Asta is here and ready. As can be seen in the final pages of the chapter, where we see Asta on a double-page spread holding Yami's katana ready to attack.
Raw Scans
Raw scans of chapter 315 are not currently available at the time this article is being written. However, if any, do come out we will make sure to update this page.
Release Date
Black Clover chapter 315 is scheduled to release on Sunday, November 28th, alongside My Hero Academia and others, in this week's Weekly Shonen Jump issue.
As of the writing of this article, there have been no announced delays to the upcoming chapter. Meaning that the official English release of Black Clover will stick to the schedule and release on Sunday as usual. If there are any changes this post will be updated, so be sure to check back!
Where To Read
You can read Black Clover officially and for free on both Viz.com and Manga Plus. Please read the manga officially as it both supports the author and the series.
Let us know what you think of this latest chapter in the comments below. We will be back next week with even more Black Clover content so stay tuned till then.